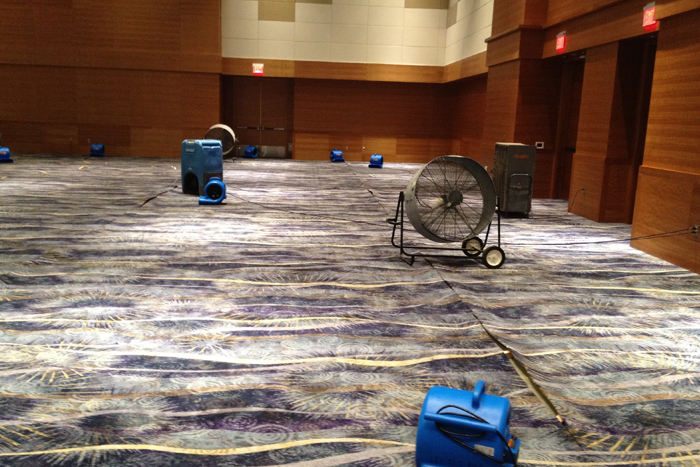 Has your carpet become a victim of a burst pipe? During a situation like this, you need someone who has ready for you solution.
We do! Our water damage repair service eliminates your water damage nightmare in 3 easy steps.
Step one, we remove the water from your carpet to prevent mold and fungi from colonizing your carpet.
Step two, we use industrial fans to quickly dry your carpet.
Step three, we will inspect your carpet for damage, repair and restretch your carpet as needed.
You can trust our work because we only use well-established methods developed and tested by the Institute of Inspection, Cleaning, and Restoration Certification (IICRC).
Learn more about our water damage repair service by calling 310-307-3655 today!